The other day, when I went to the rice field to remove weeds, the rice in the paddy field was shiny and lively because of this everyday rain.
It was raining and the raindrops on the leaves of taro were really pretty.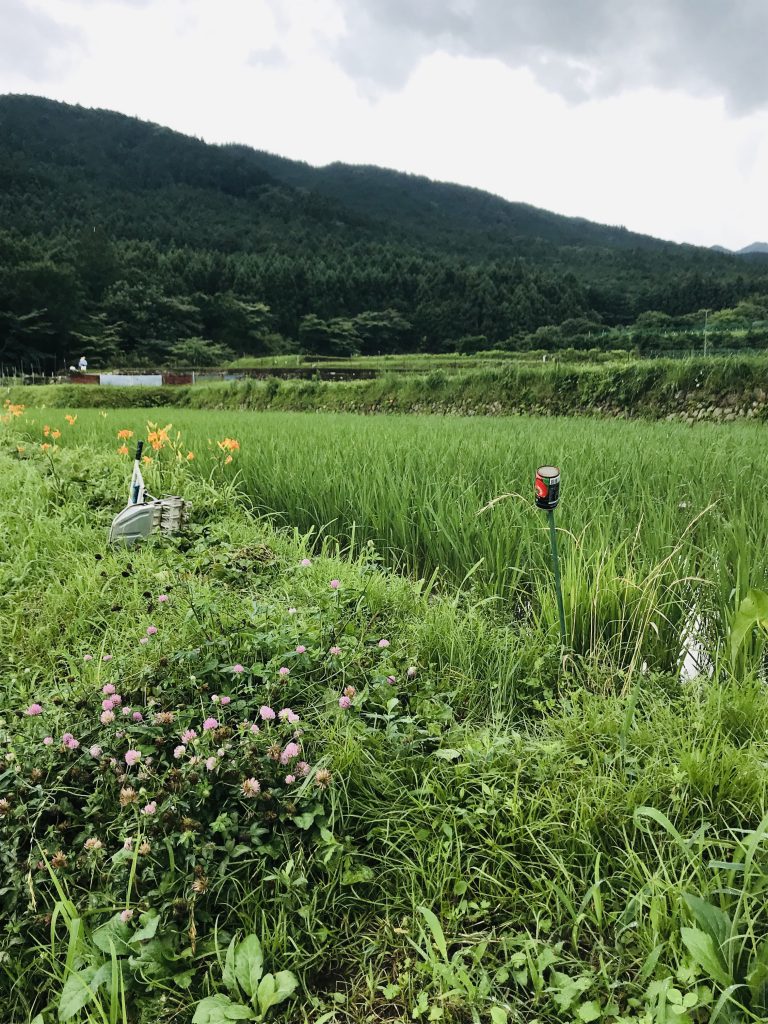 When I looked sideways, a frog was taking shelter from rain. It was a baby frog who still has a tail.
Also at my house, my kid brought a lot of tadpoles from here and became a lot of frogs.
Dear froggis.
Odawara is rich in greenery with sea, mountains and fields.
At LOBBY ODAWARA, we introduce the Odawara flavor as a set to the mid-summer gift. There are various sets of Odawara products, such as one with a wind bell made in Odawara, so please send a mid-summer greeting to those who want to thank you.

LOBBY ODAWARA original set
¥2,504 〜 tax included

Please visit our online shop!
https://lobby-city.stores.jp

——————————

◎LOBBY ODAWARA is currently closed
temporarily due to the impact of the new
coronavirus. We apologize for the inconvenience.